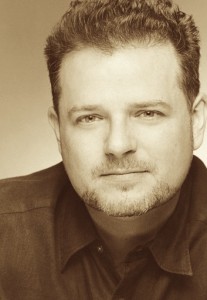 An accomplished composer, author, educator and administrator, Michael Remson has dedicated more than twenty-five years to a dual career as a working artist and arts administrator/advocate.
As a composer and librettist, Dr. Remson has received numerous grants, commissions and fellowships and his works have been performed throughout the United States and in Europe. His most recent operas, The Sun and the Moon (with Mary Carol Warwick) was premiered in May 2017 by the Houston Girls chorus and Three Skeleton Key, premiered in June 2016 at Lone Star Lyric Theater Festival. Other recent opera performances include The Breath of Life (libretto) at Texas Tech University (Sept. 2015), Clever Gretel at Lone Star Lyric Theater Festival (June 2011) and Sorry Wrong Number, also at  Lone Star Lyric Theater Festival (June 2010). Other operas have been performed by Texas Tech University Opera, the Abilene Collegiate Opera, Houston Grand Opera/Opera To Go and the New York City Opera "Showcasing American Composers" (now VOX) series.
Other engagements include the presentation of the installation SoundForge (created in collaboration with metal smith Gabriel Craig) at The Cameron Museum (Wilmington NC, August 2015), The Museum of Contemporary Craft (Portland, OR, May 2013) and originally at  the Center for Contemporary Craft (Houston TX, January 2011). Dr. Remson also created the music for Procession to the Club, a ballet in collaboration with Houston Ballet member Oliver Halkowich that premiered at Houston Ballet Academy in July 2015. Other instrumental and choral works include a series of performances of Remson's Suite de Danses by The Nucleus Ensemble/Definiens Project (Los Angeles), performances of his 5×5 by the West Coast Wind Quintet, a performance of his Variations for Flute and Piano by the Bulgarian Composers Collaborative, creating the music for a ballet, Collapsible Rhythms, with Houston Ballet artistic director Stanton Welch, and the New England premiere and European tour of Celebration, commissioned by the Rhode Island College Choruses and with poetry by Laurence Sasso.
Dr. Remson served as Composer-in-Residence with the Ulster Orchestra in Belfast, Northern Ireland, as recipient of a prestigious award from the Americans for the Arts Foundation (ARTS-USA), the Northern Ireland Arts Council and the Irish Arts Council and has received numerous fellowships and residencies including The Virginia Center for the Creative Arts, The Brush Creek Foundation for the Arts, The Ragdale Foundation, The Kimmel Harding Nelson Center, The Lilian E. Smith Center at Piedmont College, The Hambidge Center, Ucross,  the Tyrone Guthrie Centre in Ireland, and the Fondassioni Kreattivitá – Spazju Kreattiv on the island of Gozo in Malta.
As an administrator, Dr. Remson serves as Executive and Artistic Director of AFA, a leading mid-sized non-profit arts organization and Houston's largest independent provider of music education programs for young people. Under his leadership, AFA has increased its impact ten-fold and has added programs to serve a growing population of K-12 instrumentalists, composers and vocalists. In 2010, Dr. Remson led AFA's next phase of growth with the creation of year-round programs presented in collaboration with many of Houston's leading arts presenters (including Houston Grand Opera, Da Camera of Houston, Houston Ballet, Aurora Picture Show and many more). Employing a faculty of more than eighty professional musicians, composers and conductors from throughout the nation, AFA served more than 3,300 young Texans in 2016-17.
Prior to his service to AFA, Dr. Remson served as CFO and senior consultant at Downey Associates International, a boutique consulting firm based in New York City. In addition to managing a $2.5M budget and coordinating all human resources for the organization, Dr. Remson facilitated organization development interventions, authored training materials and co-authored human resources strategies for a variety of Fortune 500 and multinational organizations. Dr. Remson also served as Development Manager for Dragon's Gate, a start-up non-profit dedicated to working with at-risk populations through the visual arts. As part of his work, he implemented the organization's first development strategy, helping fund mural projects with gang-affected girls and arts programs helping homeless women achieve self-sufficiency through the creation and marketing of original artwork.
As an educator and author, Dr. Remson serves or has served on the faculty of Houston Ballet Academy, the University of Houston Moores School of Music, Houston's High School for the Performing and Visual Arts, the UH Mitchell Center for the Performing Arts, Houston Community College's Central Campus, Houston's Jewish Community Center, and Carnegie Mellon University and has led numerous master classes both in the United States and Europe. As part of his composition teaching, Dr. Remson's students have pursued college careers at Juilliard, Eastman, Oberlin, Peabody, Yale, Longy and USC among many others. Dr. Remson has published two books on American music, is a contributor to the Groves' Dictionary of American Music and has written numerous encyclopedia entries and journal articles, most recently for the Journal of Film Music.
A dual Irish-American citizen, Dr. Remson grew up in New York City and completed doctoral studies in composition and libretto writing with Grammy Award winning composer Carlisle Floyd, composer Robert Nelson and Pulitzer Prize winning playwright Edward Albee. He is an alumnus of New York University, the University of Houston and Carnegie Mellon University.